Kennedy Center on Twitter
Check out our most recent newsletter! Hooray We're OPEN! #Charlestown #earlyed #Familyengagement #covidresponse #partnerspotlight #virtualplaygroups #Road2Kindergarten #vitalvillage #breastfeedingsupport https://conta.cc/39roICJ
Twitter feed video.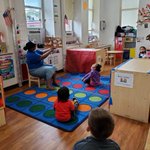 In case you missed it ~ July 2020 Newsletter - Hooray We're Open! Lots of great highlights. #Charlestown #earlyed #Familyengagement #community #covidresponse #creativity #partnerships #newprograms https://conta.cc/39roICJ
Twitter feed video.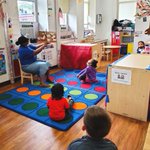 jfkfarmersmarket is back! Please check out new COVID19 #safetyprotocols and CFM info! #Charlestown #farmtotable #farmersmarket @mafarmmarkets wicchelsearevere #wickedfresh https://www.instagram.com/p/CC9q2kKggaV/?igshid=tmllwlkhnj1a
Happy Fourth of July from team @kennedyfsc! #Charlestown #independenceday https://www.instagram.com/p/CCOYMIVgXj1/?igshid=679zqbyd54zx
Load More...